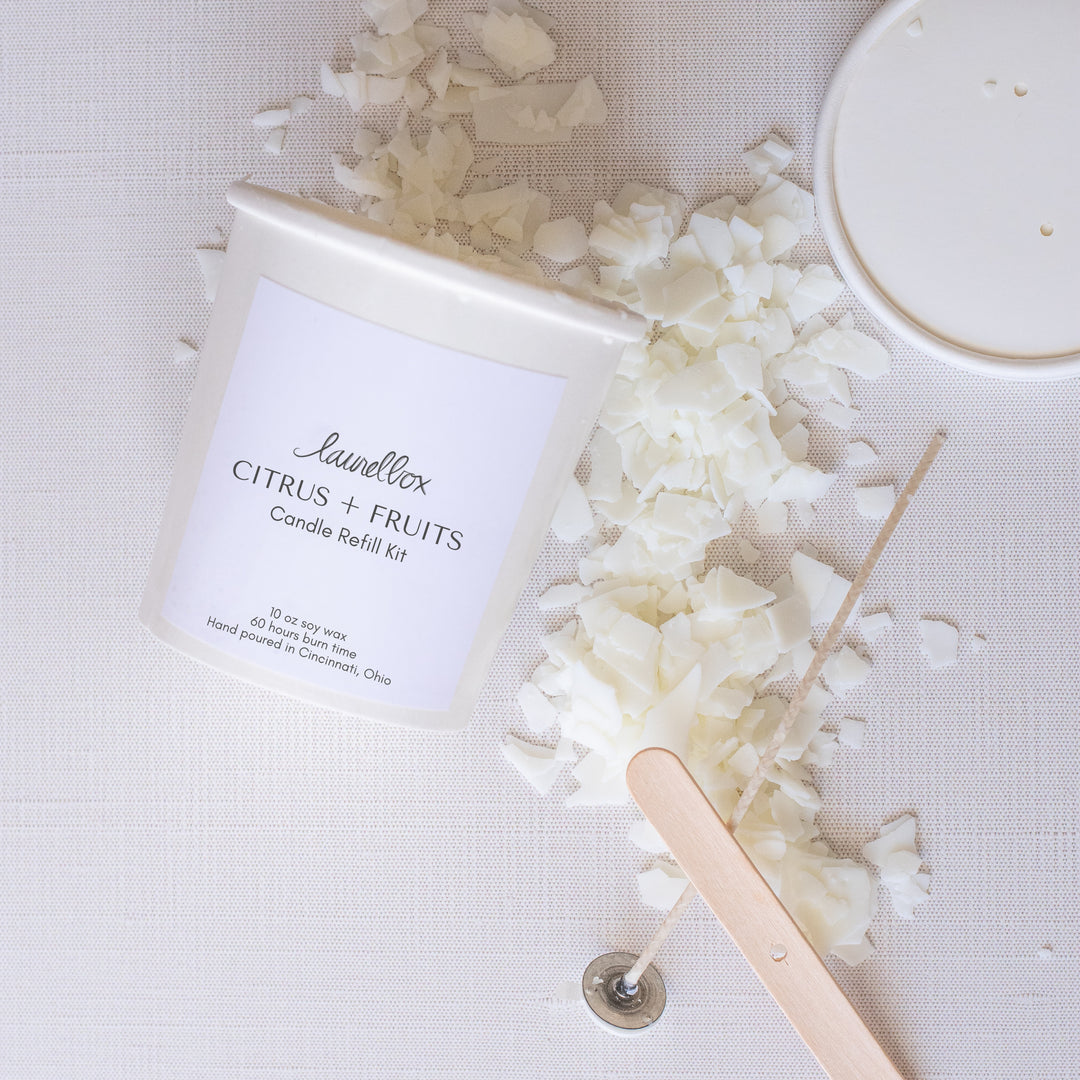 Candle Refill
With our new candle refill kits, our custom memorial keepsake candles can be refilled again and again, making it possible to continually let the light of your loved one shine! Simply burn your custom memorial candle, remove the wick clip, and follow the directions on the kit to refill your candle.
Choose from the scents below: 
Citrus + Fruits: 

 

Fragrance notes include orange and lemon peel with finishing aromas of grapefruit, mandarine, tangerine, lime and peach. Similar in fragrance to the well loved Volcano scent.

Unscented:

 

A popular choice for those who prefer a non scented candle
Redwood + Birch: Fragrance notes include natural botanicals, juniper, and cypress. This fragrance is also infused with natural essential oils, including cedarwood, patchouli, cypress, geranium, and mint.
Oakmoss + Amber: 

 

Fragrance notes include oakmoss and amber with notes of tonka, lavender, orange, grapefruit, and sage. 
Each kit includes 10 ounces of 100% all-natural soy wax. Made exclusively for laurelbox in small hand poured batches, this eco-friendly refill kit provides you with the comfort of a clean burn. Contains no additives or dyes, is made from the finest premium grade essential and fragrance oils, and features a wick made with all-natural ring-spun cotton that contains no lead, zinc, or any other metals.