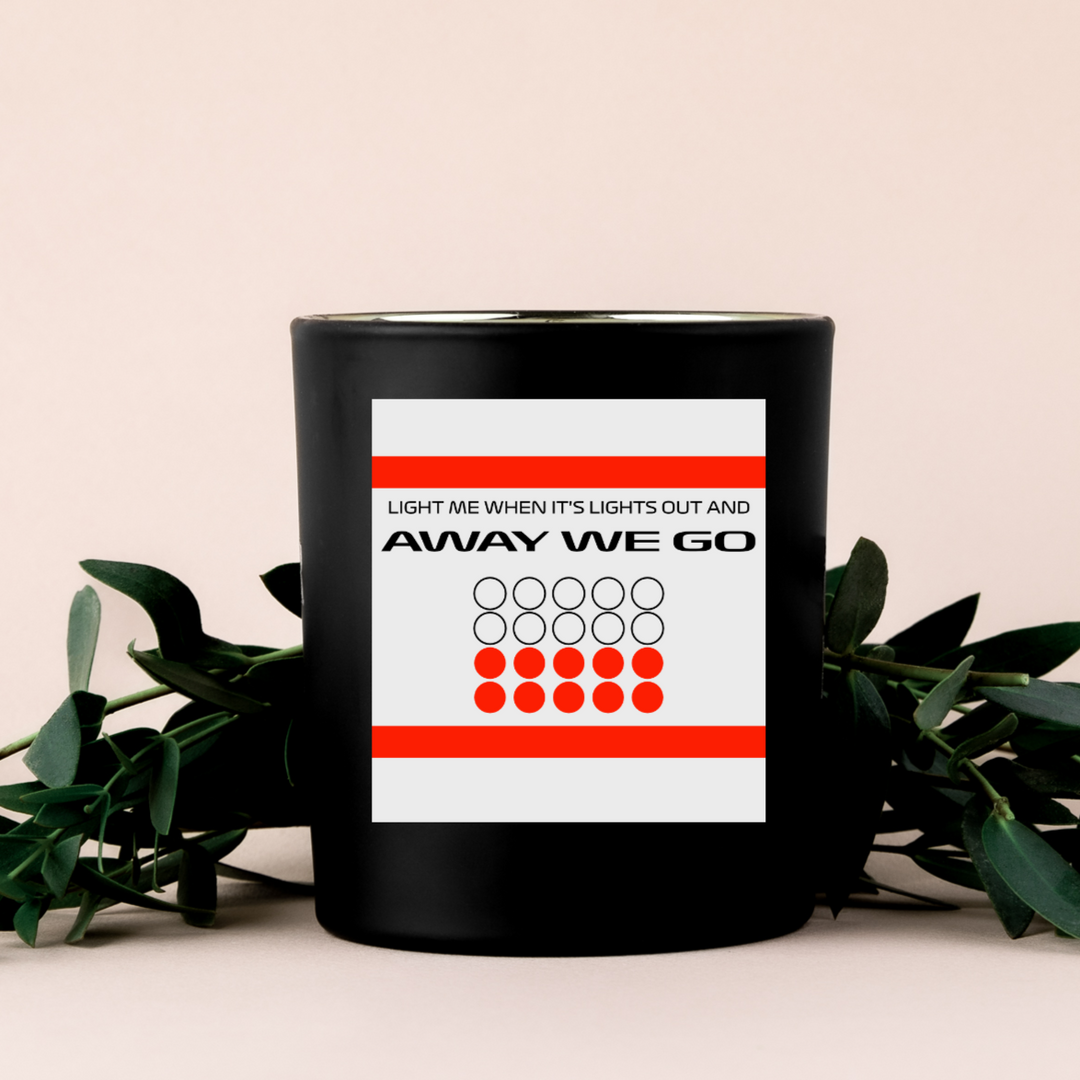 Formula 1 Race Day Candle
If your Sunday doesn't start until it's "lights out and away we go," then this playful and fun Formula 1 candle is for you. Show you are a super-fan with this fun candle designed just for RACE DAY.
SMELLS LIKE A WALK IN THE WOODS 🌲 Woodsy and Warm 🌲Fragrance notes include juniper and red currant with a base of cypress, cedarwood, patchouli, geranium, and mint.
🌟 Eco-friendly and clean burning
🌟 10 ounces 
🌟 Burns for up to 70 hours 
🌟Contains no additives or dyes 
🌟 Made from the finest premium grade essential and fragrance oils 
🌟 Features an all-natural ring-spun cotton wick that contains no lead, zinc, or other metals